Microneedling
Microneedling (skin needling) is also known as collagen induction therapy. This treatment involves very fine needles being punctured into the skin (controlled trauma) to initiate a natural healing response which in turn encourages the production of new collagen. Resulting in a plumped more youthful complexion.
This treatment can be used all over the body from scalp to ankles and is used to treat:
Stimulates collagen and elastin creation
Fine lines and wrinkles
Improve skin texture
Reduces pore size
Has a firming and rejuvenating effect
Reduce hyperpigmentation
Helps the penetration of topical products
Encourage new hair growth (scalp)
Reduce the appearance of scarring and stretch marks.
Here at The Skin Care Clinic we use Dermapen mesopen. A course of Dermapen microneedling treatments can dramatically increase collagen and leave you with a glowing, plump and healthy looking skin!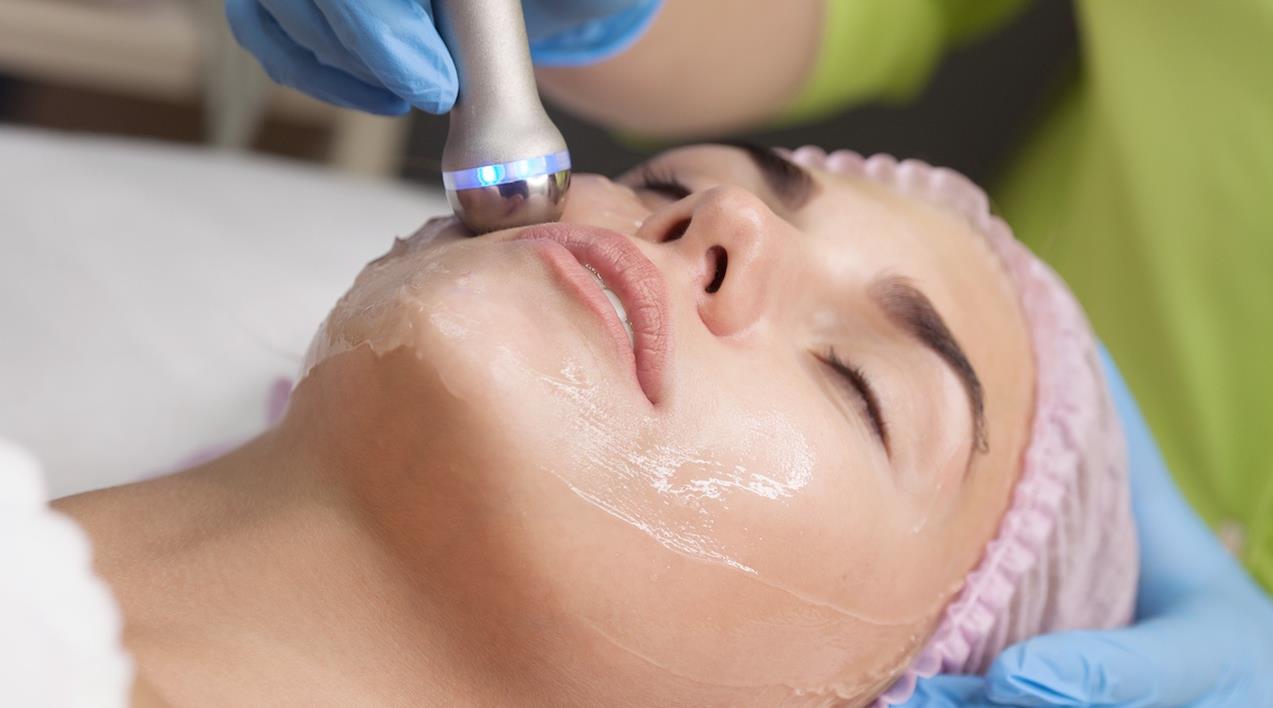 What is the process for a Dermapen Micro-Needling treatment?
Following a thorough consultation to ensure suitability. Your skin will be thoroughly cleansed and prepped.
A suitable glide is applied to your skin and treated in sections to ensure all areas of the skin are punctured.
LED light therapy (if suitable) is used to reduce redness followed by a soothing mask and ice globe facial massage. The treatment is finished with suitable serums and SPF.
What happens after my treatment?
Following a skin needling treatment it is common for your skin to look quite red and flushed. This is normal and should usually subside within a few hours but can last up to 2 days following treatment. It is also common to experience some swelling but not everyone experiences this. If you tend to retain water you may notice slightly puffy under eyes for a few days. This can be relieved with lymphatic drainage.
It is important you avoid strenuous exercise or anything with excessive heat. This to ensure your pores do not open and allow sweat and or bacteria into the micro-punctures. Make up can be applied 24 hours after your treatment.
For the first 1-3 days your skin may feel dry and tight, this is normal and can be relieved with a suitable topical moisturiser. You can resume your regular skin care routine after 3 days. Skin care which has acids should be stopped for 10 days.
Frequently Asked Questions
Micro-needling is mildly uncomfortable and is usually tolerable without a topical anesthetic.
The needling part of treatment takes between 20-30minutes, the rest of the treatment takes a further 30 minutes so it is advisable to allow 1 hour for your appointment.
Immediately afterwards, patients report experiencing glowing skin for a few days. Full results will be visible after about 2-4 weeks after the skin settles and new collage is formed. You will continue to see fuller, plumper skin for up to 3 months after your treatment. A course of a minimum of 3 treatments is advised for best results but 6 are recommended.
The cost of Dermapen Micro-needling Treatment at The Skin Care Clinic is:


Single treatment - £150


Course of 3 - £425


Course of 6 - £850


Micro-needling induces collagen which helps to plump and smooth out skin texture. A course of treatments would certainly be needed for acne scarring, it can be a really effective treatment especially when alternated with chemical peel treatments.