Laser Hair Removal Taunton
Is it time for a long term solution to excess hair? Here at The Skin Care Clinic we are proud to work in partnership with Lynton, the UK's No.1 Laser & IPL Manufacturer and the only system approved and used by the NHS.
Laser Hair removal in Taunton is in the top 5 non-surgical treatments and popular for both men and women. Our Lynton IPL is delivered through Dynamic Reflex Technology, a unique technology which was developed through many years of manufacturing expertise.
By using pulses of laser light we can damage the hair follicle for permanent hair reduction. The light energy is absorbed by the melanin present within the hair, heating up the hair only without affecting surrounding tissue. Our device offers minimal discomfort and long lasting results unlike other methods of hair removal such as waxing or shaving.
Your hair will become finer and softer and reduce with each laser hair removal treatment. No more in-grown hairs or shaving rash! The results can be life changing. Leaving you with smoother skin.
Michelle is Level 4 qualified and fully insured to offer you expert advice and safe laser hair removal treatments.
Contact us to start your hair free journey with us! Consultations are FREE!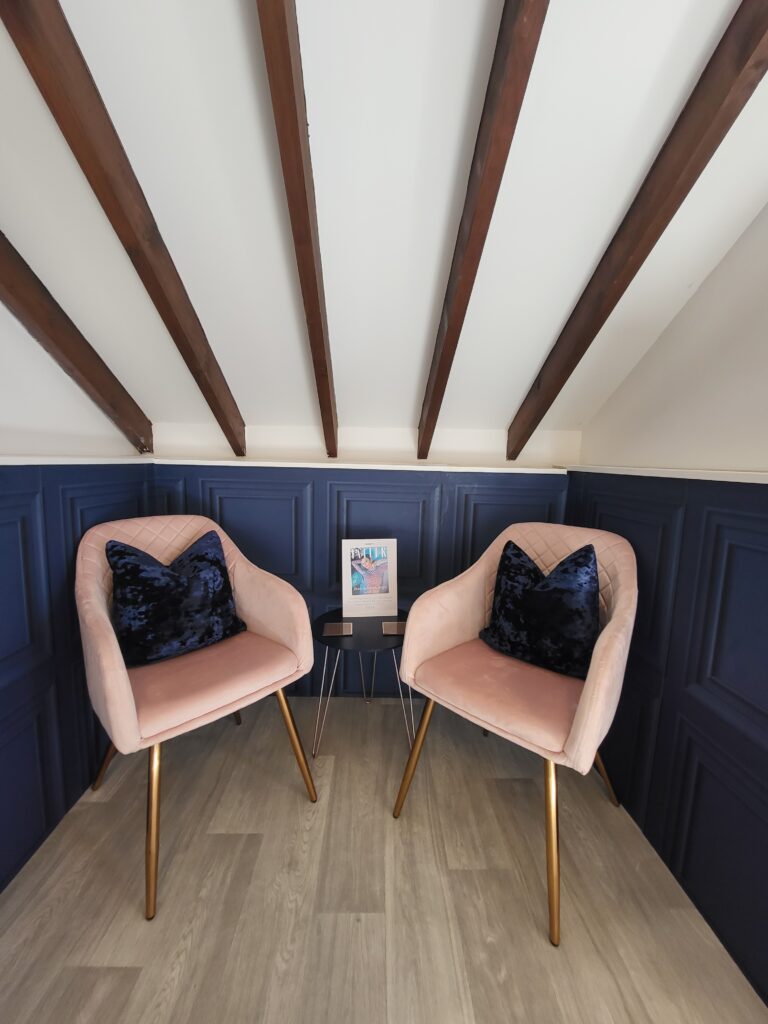 What is the process of a laser hair removal treatment?
You will initially be seen for a FREE laser hair removal consultation. During this visit we will go through a detailed laser hair removal consultation form including your medical history to ensure there are no contra-indications for treatment and determine your skin type.
We will explain the laser hair removal treatment in full, how it works, possible side effects as well as pre and post care instructions with you and the cost. We will also discuss what sensation you should expect to feel during treatment and how many lasee hair removal treatments you are likely to need, as well as the likely clinical outcome. We will also advise at what interval your treatment appointments should be to ensure effective hair removal is achieved.
Finally once you have taken the time to thoroughly read the consent form, test patches can be done to check for the reaction you are likely to have from the laser hair removal treatment.
It is always advisable to come to your consultation with the unwanted hair visible. This will allow us to take clinical photos of how you started and then be able to monitor your progress.
After your consultation all of the details of your visit are emailed directly to you as it is a lot to take in. We also like to allow you time to make an informed decision as to whether laser hair removal treatment is a suitable treatment for you.
Test patches are carried out to determine the treatment parameters and allow us to judge how your skin may react to a full treatment and to ensure your skin is responding as would be expected. We ask you to make note of any redness or swelling and make note of how long it takes to reduce. If you have any adverse reactions you must contact the clinic for advice.
If all is well with your test patches appointments can be made to start laser hair removal treatment, this is usually after 7 days depending on your skin type.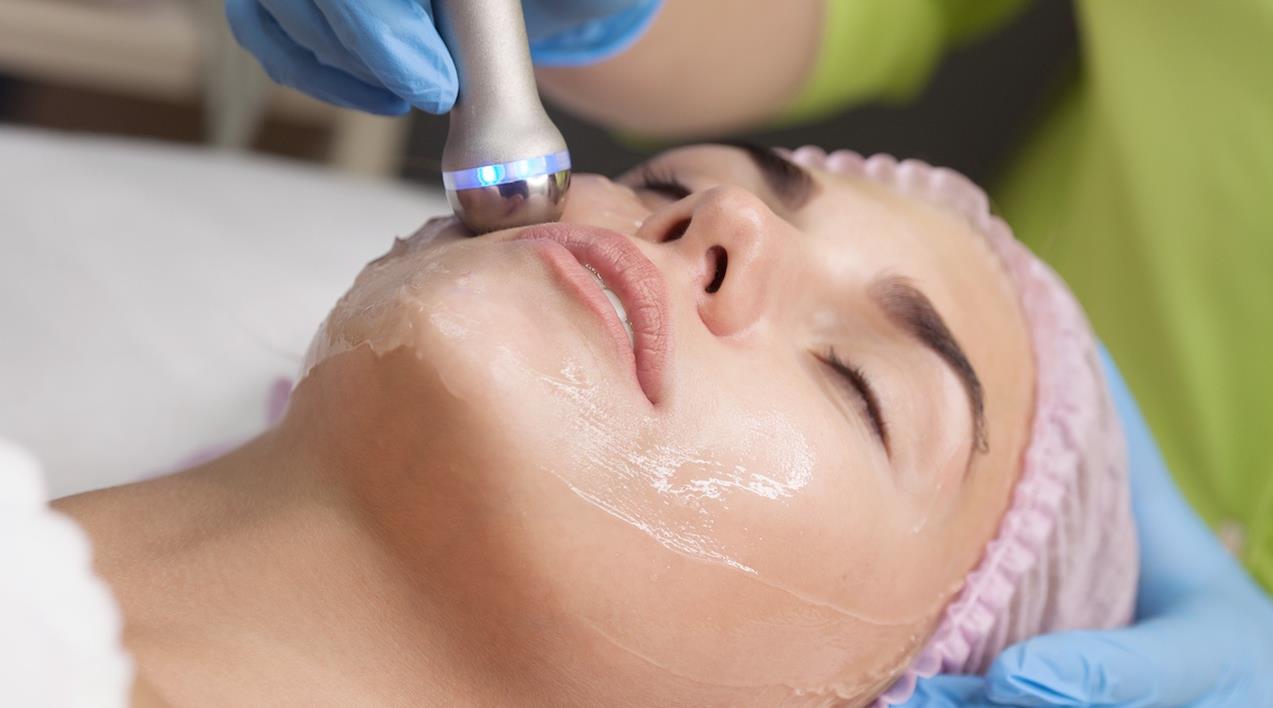 What happens during the laser hair removal treatment?
When you arrive for your laser hair removal appointment you will be advised to be free from deodorant, make up, perfume or any body creams. You will be asked to shave the treatment areas before arrival, this will ensure the light energy is directed inside the hair follicle to cause damage, rather than heating up hair on the surface with no effect.
It is important that during your course of laser hair removal treatment you do not pluck, wax, epilate or use hair removal creams. Shaving should be the only method of hair removal throughout.
It is really important you do not have tanned skin or have recently used fake tan. Tanned skin cannot be treated and an interval of 4 weeks must be left to ensure there is no active tan or fake tan before treatment can continue.
Your medical history and results from test patches will be discussed.
You will be given time to undress, given disposable underwear (if necessary) and safety goggles which must be worn for the duration of your laser hair removal treatment. For laser hair removal treatments on the face, black out goggles must be worn for protection of your eyes.
The area which will be treated will be cleansed and marked into sections using a white pencil. We then apply a layer of clear gel. This helps to direct the light as well as offers a cooling effect to the skin.
During laser hair removal treatment, we will count down the first shot so it does not come as a surprise and assess sensation. If all is well we can continue with regular monitoring. Laser hair removal Treatment is mildly uncomfortable. Some describe the sensation as a warm elastic band flicking on their skin. Some areas are more sensitive than others such as the delicate bikini area or areas with thick, coarse hair.
Once the area has been treated, the gel is removed, cooled if necessary and a layer of Lynton Light Soothe is applied as well as Lynton SPF 50.
When a course of laser hair removal treatments is booked, clients will be provided with Lynton Light Soothe which they can take home with them after their first appointment along with post care instructions. This can also be purchased at any time from the clinic.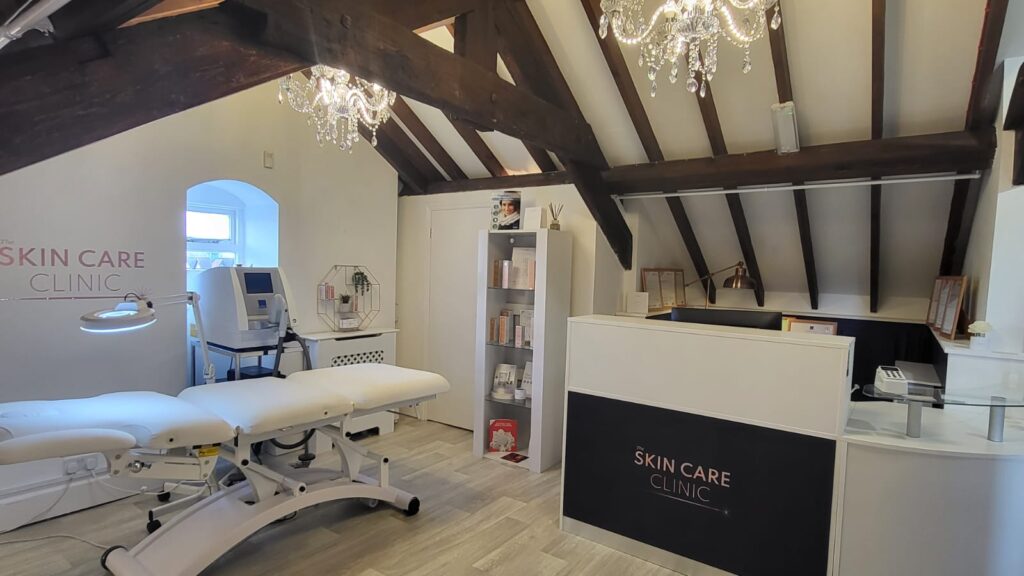 What happens after laser hair removal treatment?
Following your laser hair removal treatment, your skin may be slightly red, you may have follicular swelling or a tingling sensation. This is normal and should settle over the next few days.
it is important you do not expose the treatment area to sunlight for one month and a minimum of SPF 30 should be worn at all times during the course of treatment. This helps to eliminate the risk of any pigment changes in the skin.
Make up can be applied a couple hours later if the skin is not sore or broken. Exercise or any activities which include heat should be avoided such as saunas, steam rooms, hot baths, massaging etc for 4 days following treatment. Cool showers are advised and your skin should be patted dry with a clean towel.
Lynton Light Soothe should be used to keep the treatment area moisturised and cool. If you experience discomfort it can be treated as you would with mild sunburn.
If you experience excess heat following treatment the area can be cooled with a cold flannel or cool pack, do not put ice directly onto your skin.
If you have any concerns or worries following treatment you can contact the clinic at any time for advice.
Frequently Asked Questions
Pulses of light emit onto the skin and this energy is absorbed by the melanin (colour) within the hair causing it to heat up, as it heats up it causes permanent damage to the hair follicle which prevents the hair from re-growth. For this process to work effectively it is important to treat the hair whilst it is in its growing phase and attached to the blood supply. This is why a series of multiple laser hair removal treatments are needed as your hairs will all be in different phases of their growth cycle.
You can usually expect great results from a laser hair removal treatment. Some people will get great results but it varies depending on skin type and hair colour/density. Laser hair removal treatment can permanently remove up to 80-90% of unwanted hair effectively. Any hairs which remain will be much finer and lighter. However, your skin has many dormant hair follicles and many things can trigger these follicles to grow a hair. These include, stress, hormones, medications. For this reason top up treatments are sometimes required after your initial course of treatments.
In comparison to other hair removal methods, laser hair removal has minimal to no discomfort. Some describe the sensation as a warm elastic band flick on the skin. In areas of coarse, dark hair or more sensitive areas this can be more uncomfortable but the sensation quickly subsides and is temporary.
It is important to ensure that your laser technician is fully qualified to Level 4 standard as well as completed manufacturer's training for the device they are using and up to date with CPD. This will ensure you are getting the best advice and treatment possible and reduce the risk of any adverse reactions or complications during the laser hair removal treatment.
You must wait 4 weeks post any hair removal methods which remove the hair from its follicle such as waxing or epilating. This is to ensure your treatment will be targeting hairs whilst in their growing phase. Shaving must be the only method of hair removal used whilst having laser hair removal.
Anywhere there is hair which is unwanted. We have a special price for full body hair removal should you wish for both men and women or you can mix and match areas. This includes:


Full legs


Bikini


Naval


Chest


Underarm


Arms


Fingers/Toes


Back


Neck


Facial hair - lip chin and jaw


The interval between treatments depends on which area you are treating. For facial areas the hair cycle is usually 4 weeks. Whereas hairs on the legs have a slower cycle so treatment intervals are between 6-8 weeks.
The cost of treatment depends on which area is being treated. The larger the area, the longer it will take and our costs reflect this. Please see our price list for more information.
We are insured to treat clients of 18 years and over only.
The side effects are minimal. Some people experience temporary redness, itching, and swelling of the skin right after treatment. These side effects usually go away within a few hours, and most can be soothed by applying Lynton Light Soothe to the treated area. In rare cases, some people may see burns or blisters which can scar. But these side effects usually occur only in people who do not follow the proper aftercare plan.



This again depends on the area of the body being treated. You will always require a minimum of 6 treatments but can need up to 12. If you have any further questions about laser hair removal please contact us.