illumiFacial Taunton
In this day and age everyone is using filters to give the illusion of airbrushed skin. The illumiFacial is our unique photofacial treatment using a combination of specialised Lynton skin care along with medical grade Lynton IPL technology. This treatment can dramatically improve your skins tone and appearance giving it long lasting luminosity. Your very own 'natural filter'.
The illumiFacial® is the ideal treatment for:
Skin rejuvenation
Dull and tired skin
Uneven skin tone
Congestion
Improving skin texture
Pigmentation – age spots, sun spots, freckles.
General redness
Vascular lesions such as telangiectasia, spider naevi, cambell de morgan spots.
Sun damage
What is the process for an illumiFacial treatment?
You will initially be seen for a thorough consultation, this is to assess your suitability for an IPL treatment.
Test patches are taken during the consultation which helps us to establish the correct settings for your treatment.
After 1 week, you will be seen for treatment.
Your skin will be cleansed using Lynton Facial Cleanser.
Next the Lynton Fruit Acid Peel is applied and this is left on for 3-10 minutes. Then removed. This helps to exfoliate away the dead skin cells on the surface of your skin to allow better penetration of the IPL treatment.
You will be given black-out goggles to protect your eyes.
A gel is applied over the face, neck and décolleté and the rejuvenation stage of treatment is carried.
After this any areas of pigmentation or vascular irregularities are treated.
The area is cooled, before a layer of Lynton Light Soothe is applied and left on for 5 minutes.
The treatment is completed with Lynton Stem Cell serum and a protective SPF 50 is applied.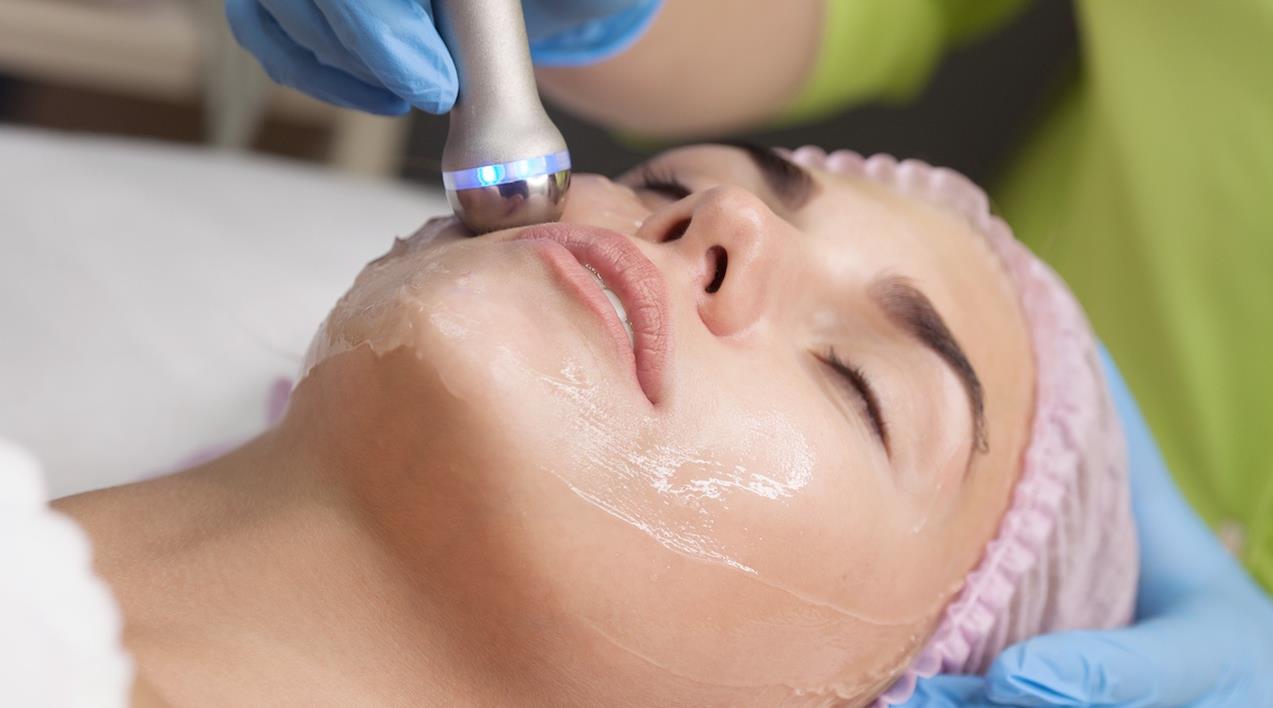 What happens after my treatment?
After treatment it is common for your skin to feel warm for a few hours, there is a small risk of redness and mild swelling.
You may also notice any pigment lesions will darken and be more noticeable before they improve and become lighter. The lesions will continue to lighten and naturally exfoliate away over the following few weeks. Some lesions will clear immediately and will not return. Some may take a few more treatments.
New collagen takes 4-6 weeks to form so you will start to notice on-going benefits of firmness and plumpness the following month after your treatment.
A minimum course of 3 treatments are required but 6 treatments are recommended for best results.