IPL Red Vein Removal
Facial red veins, also known as spider veins, broken capillaries/vessels or telangiectasia. These are tiny blood vessels (capillaries) which are close to the surface of the skin. These veins can be caused by changes in the weather, sun exposure, rosacea, hormonal changes, excessive alcohol consumption, environmental irritants or could just be due to normal aging and thinning of your skin or even genetics.
Here at The Skin Care Clinic Taunton we are proud to work in partnership with Lynton, the UK's No.1 Laser & IPL Manufacturer and the only system approved and used by the NHS. We offer a targeted treatment for red vein removal by using our IPL machine.
The types of vascular lesions we can treat are:
Spider vein/Telangiectasia
Spider naevi
Port wine stains
Rosacea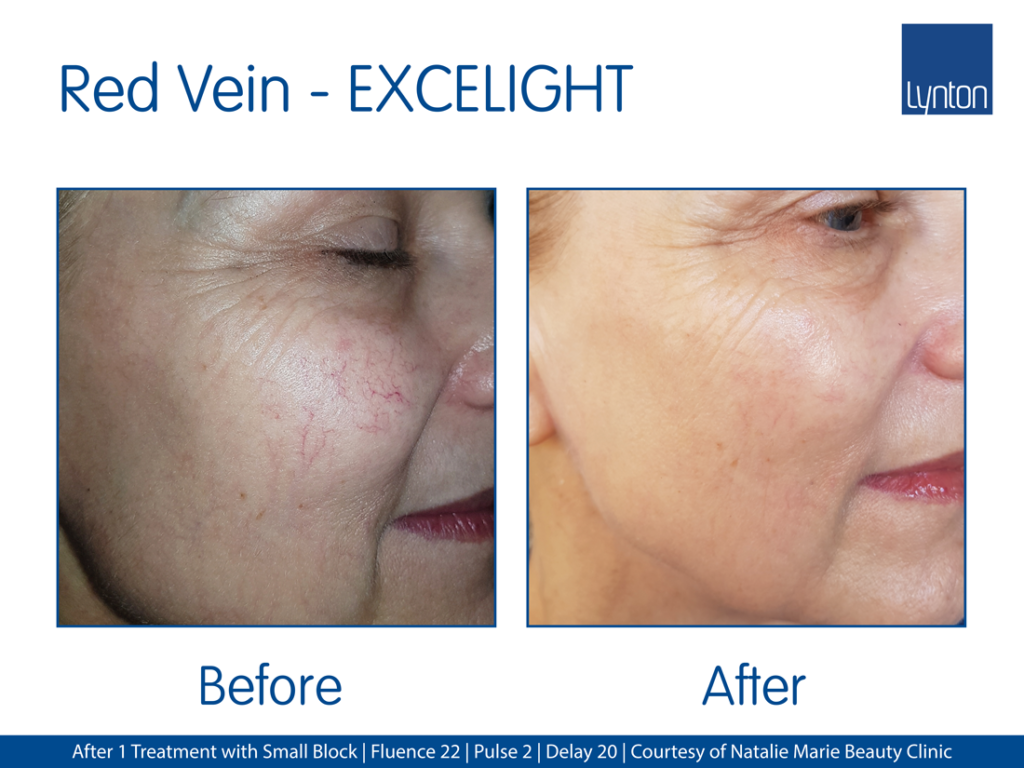 What is the process for a Red Vein Removal treatment?
You will initially be seen for a thorough consultation, this is to assess your suitability for an IPL treatment.
Test patches are taken during the consultation which helps us to establish the correct settings for your treatment.
After 1 week, you will be seen for treatment.
Your skin will be cleansed.
You will be given black-out goggles to protect your eyes.
A gel is applied over the area to be treated, this helps to direct the light as well as cool the skin.
The area will be treated by a short pulse of light being emitted onto the area until clinical end points have been met and the whole area has been treated.
Finally, the treatment area is cooled, before Lynton Light Soothe and a protective SPF is applied.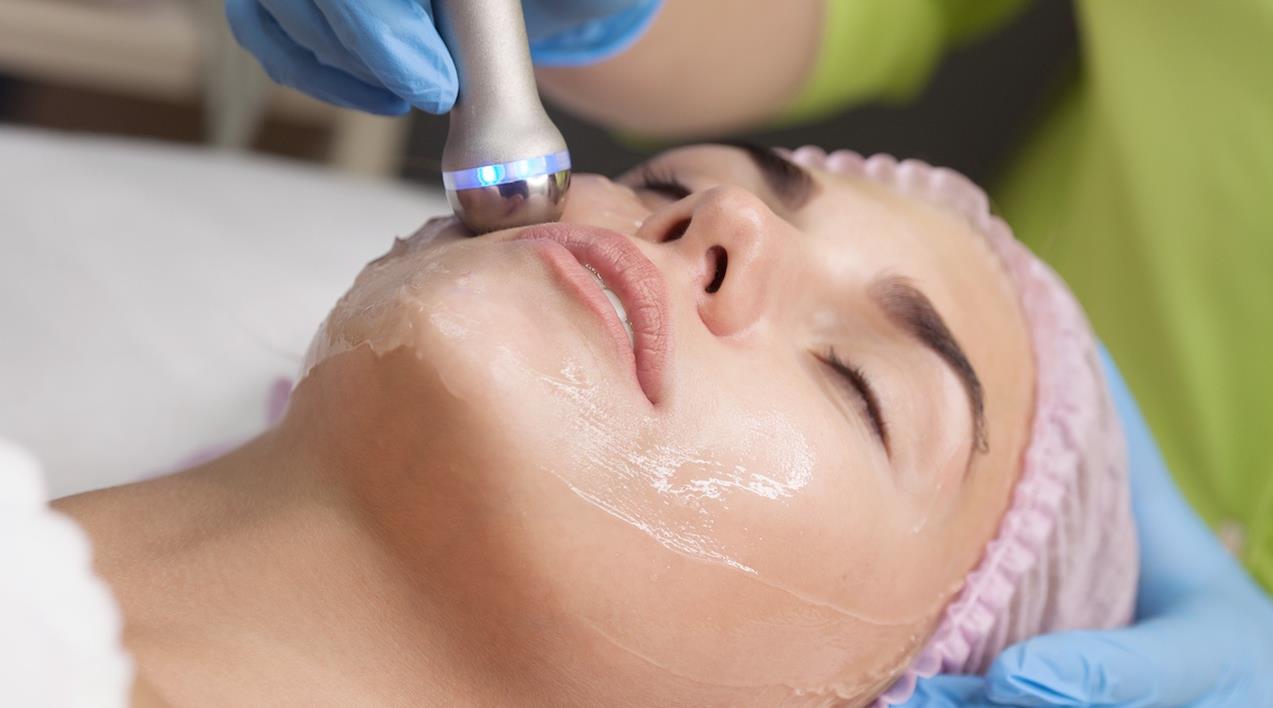 What happens after my treatment?
After treatment it is common for your skin to feel warm for a few hours. You may also notice slight redness, swelling or rarely bruising in the treatment areas. This will subside within 48 hours and can be controlled by continuing to use the Light Soothe and a cool pack if required.
Some lesions will clear immediately and will not return. Some may take a few more treatments and require multiple visits.
A course of 3 treatments is often recommended as standard. Depending on the severity of the vascular lesion, upnto 6 treatments may be required along with maintenance treatments. This is particularly common in Rosacea, where as small spider veins may disappear after a single visit.

Frequently Asked Questions
A short pulse of light energy is applied to the skin where the vessels are present, this light energy is then absorbed by the haemoglobin within the blood vessels, heating it to a point which permanently damages the vessel (thermo-coagulate) without causing any damage to the surrounding skin. Following treatment, the damaged vessels are absorbed by your body, leaving little or no trace of the original vessel.
Most red lesions can be treated. These include, thread veins, spider veins, rosacea, spider naevi and port wine stains.
Most people are suitable for red vein removal treatment, suitability can be checked via a thorough consultation. The treatment is most effective for lighter skin types and has less risk of complications compared to darker skin types.
The treatment can be mildly uncomfortable, most describe the sensation as a quick hot flick. There is no need for anaesthesia and the sensation quickly subsides.
The treatment area may feel warm for a while after treatment. Rarely you can experience redness, swelling or even bruising for up to 48 hours. As with all laser & IPL treatments there is a very small chance of the skin blistering which can then heal and cause pigmentation changes, although this is very rare.
Treatments are fairly quick, depending on the type/size of the lesions. Appointments usually take approx. 15-45minutes.
Some small vessels may clear after only 1 treatment. As a rule, for best results a course of 3-6 treatments are needed and should be repeated every 4-6 weeks.
Cost varies depending on the size/type of lesion. Small veins start from £75 per session, a 20% reduction is given when courses of treatment are booked in advance.